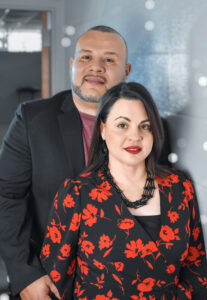 Pastors Don & Marlene Ramirez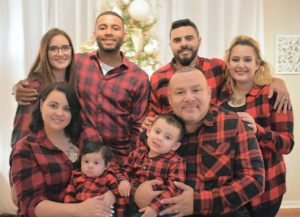 Pastors Donald and Marlene Ramirez are the founders and Senior Pastors of The Cross Church. Their dedication to preaching the message of Jesus is shown in everything they do. Pastor Don is known for his visionary abilities and passion to express God's word and make it relevant. Pastor Don's animated and humorous style of preaching keeps you on the edge of your seats.
Both Pastors Donald and Marlene grew up in the city of East Chicago with Godly influence around them. Their passion for the gospel and their love for the city they were raised in are the main reasons they decided to plant their church right at home. God saved Pastor Don from a lifestyle of gang violence, brokenness, hurt, and bondage so they understand the need and urgency to bring the Gospel that can be obtainable with love, mercy, and forgiveness through Jesus Christ. They have two wonderful sons, Jamey and Giovanni Ramirez, a daughter in-law, Vanessa Ramirez and grandsons, Elian and Elisha Ramirez.
They are looking forward to sharing with you and building relationships.